Send money to Brazil
Request your quotation now!
Currency subject to change during the course of the day.*
Send money

Commission
CHF
Total to pay
CHF
*Exchange rate valid during business hours, from 9:00 am to 5:30 pm, Monday to Friday.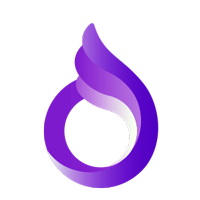 Open paths to transfer values, connect families and enable a richer life.
It is the company I have confidence in. Very helpful. I never had a problem. All of my shipments were made. Thank you for the affection and attention of the Anjos Express team. I am a boring and demanding customer, so I have been with you all these years.

A reliable company! Who sends my money to Brazil for over 11 years! They have great service and they always do their best to get more money! Thank you for your dedication!

ANJOS EXPRESS is not only a company that has credibility, such as professional ethics, excellent performance in managing customer service to all customers, but also efficiency and administrative competence, commitment and effectiveness in the face of responses to customers and any doubts they have. Affection to customers and education, in short, a truly successful company, for me it is the best in the market, because the employees who work there earn this title, a 5-star company.

Seriousness and Responsibility Anjos Express. The best shipping company in Switzerland.
Updated with Anjos Express blog
Articles and news from Anjos Express's team to give your day updated.
Zurich Branch
Stauffacherstrasse 16, 8004
WhatsApp: +41 (0)76 366 80 01
Phone: +41 (0)61 511 81 40
Basel Branch
Hammerstrasse 84, 4057
WhatsApp: +41 (0)76 469 80 01
Phone: +41 (0)61 511 81 40