Nice to meet you, we are
Anjos Express!
The best solutions come when we are face to face with a problem and we find ourselves account that not only can we solve it for ourselves, but we can also contribute with other people. Anjos Express was born that way.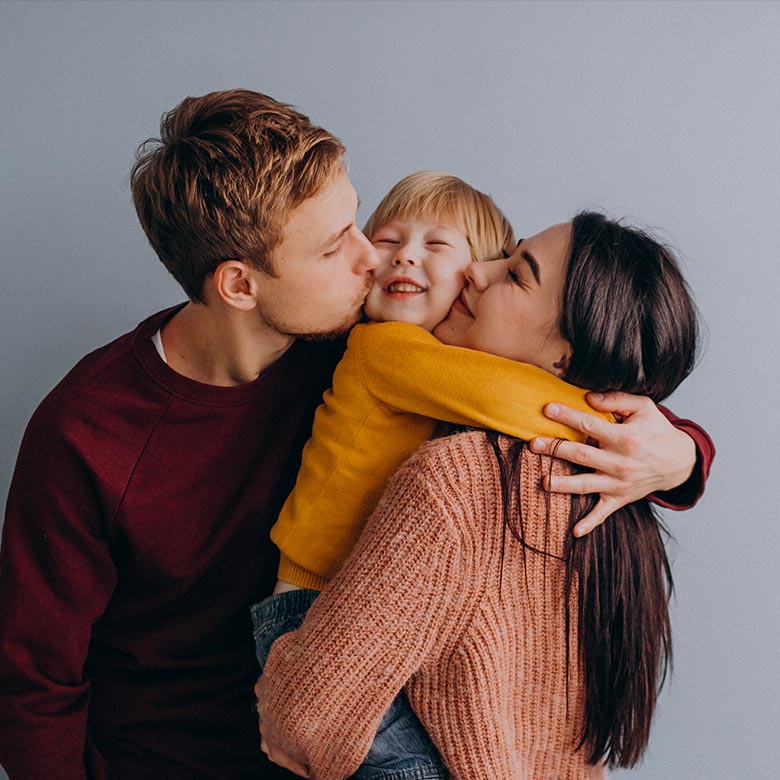 Twenty years ago, the businesswoman Ana Imhof had just married and was another Brazilian in Switzerland trying to send money to her mother in Brazil. "At that time, everything was so challenging! I didn't speak German and the banks were too bureaucratic to transfer money. In Brazil, even worse!", says Ana.
Observing the operation of companies that made transfers, she had the idea of ​​offering the service in a simpler way, with proximity and efficiency, making life easier for other Brazilians like her. "I decided that my company would connect families through financial services. That is our mission until today!", she comments.
The name came up with many meanings. Ana was fascinated by Angels. They help find ways and are messengers of good news, just like the company. "AN" comes from Ana and "JOS" from her husband and partner, Jorge.
"They really say that there are no coincidences and it is true", she says "my husband and I are two excellent entrepreneurs, I am the commercial and he is the administrator, which resulted in a great successful partnership. In business and in life".
OVERCOMING CHALLENGES TO DELIVER THE BEST!
As Brazilians, we deeply understand our customers, their challenges of living abroad, far from their family, overcoming themselves every day to be able to deliver their best. This is also the story of Anjos Express.
As of 2001, new laws were implemented in the financial market, requiring rapid learning and adaptation.
In 2006, competition from other countries, with large infrastructure, arrived crushing the local market, with incompatible rates to compete.
Those were difficult times!
"In the midst of this 'earthquake', I realized my dream of being a mother, and better, of twins! I was divided between baby care and business tasks at the same time.
I often thought that I would have to give up my dream of being a businesswoman to take care of my children, but we resisted all this, thanks to the loyalty of customers who understood our mission ", recalls Ana.
This meant that the rate applied was not a decisive factor for our hiring.
Customers will remain for the trust and respect for every penny sent and for the servisse differentiated from Anjos Express. In this type of business, understand how much money represents the achievements and victories of Brazilians abroad and opening paths for them to find their family members safely and quickly, makes all the difference!
After this phase, Swiss banks decided to close all accounts of those who worked with money transfer agencies. "It was when we discovered that we were not Angels, but Archangels! We had angels everywhere helping us. And not only were we able to open new accounts, but our company took a quantum leap," says Ana. The team was expanded, Anjos started to serve more than 5.0000 customers, to carry out millions of transactions during these 20 years and to offer service in Zurich and Basel.
OUR MISSION
Open paths to transfer values, connect families and enable a richer life.
OUR VISION
We are building our history to grow as a company that offers humanized contact, adding the discipline of Switzerland with the creativity of Brazil, protecting the money of our customers and empowering people so that they can grow and develop in search of a rich life.
Empathy:
we understand what our client feels and are ready to listen to you and find you solutions for him.
.
Comfort and technology:
here your service is facilitated, the way you like, through the channels and Technologies that best serve you.
Safety:
our services offer protection for your money.
Gratitude and rich life:
we value life, we are grateful for our customers and for each solution found, we aim to develop all the people involved so that they grow and build a richer life.
Gratitude and rich life:
we value life, we are grateful for our customers and for each solution found, we aim to develop all the people involved so that they grow and build a richer life.
Human contact:
our client is not a number, but a special person with a history of unique life and needs that deserve to be heard and met.

By phone
+41 (0)44 241 44 88

Pay us a visit
Mon – Fri: 09 – 17:30
Zurich Branch
Stauffacherstrasse 16, 8004
WhatsApp: +41 (0)76 366 80 01
Phone: +41 (0)61 511 81 40
Basel Branch
Hammerstrasse 84, 4057
WhatsApp: +41 (0)76 469 80 01
Phone: +41 (0)61 511 81 40